Greetings Everyone!
Hoping everyone had a safe and fun New Year's! Wishing you all a year filled with love, prosperity, happiness, and purpose! I bought in the New Year at church, as I do every year, and this is what I wore. I have to be honest, I was a little hesitant about rocking a red lip to church but I went with it...and guess what?! I wasn't the only one :-) A couple of other ladies rocked a fab red lip, as well! Anywho, here's my look. Hope you Enjoy! XOXO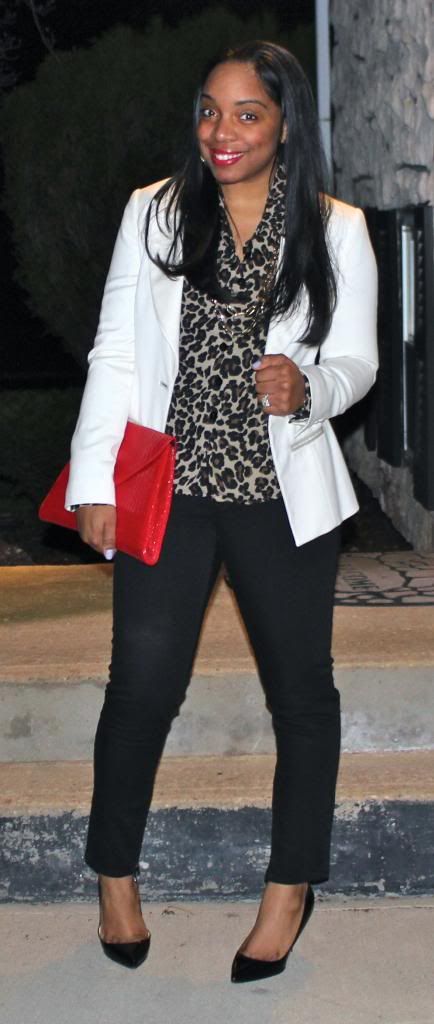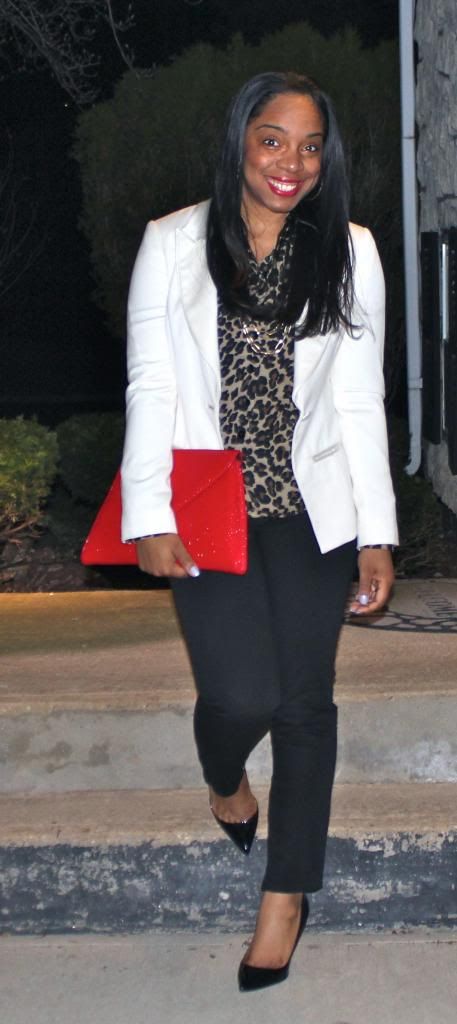 What I Am Wearing:
Leopard Blouse-Thrifted
Blazer-White House Black Market(Thrifted)
Pants-Gap
Shoes-CL's
Lipstick-Ruby Woo
Hoop Earrings-Aldo
Clutch-Vintage via Etsy
Also, I finally got with the program and started a Style & Poise facebook page. So, please feel free to like my page....
Here
! As always, THANKS so much for your love and continuous support of my blog! I TRULY and GENUINELY appreciate every single visitor, follower, viewer, and comment I receive!!!! XOXO