Greetings to All!!
I must say that I am loving any and all things printed this season! When I stumbled upon these pants in H&M (on sale might I add), I knew they were a must have for my Fall wardrobe. These pants are a good option for rocking florals in the Fall/Winter months due to the berry toned colors. Hope you enjoy the way I styled them! XOXO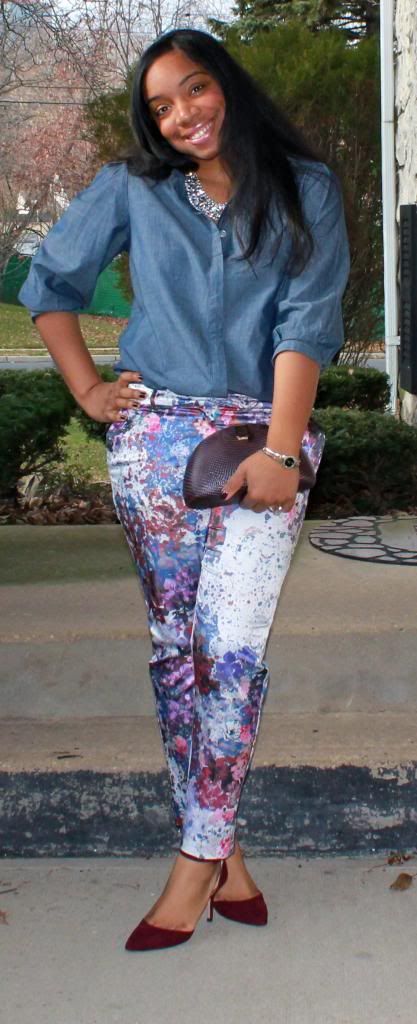 What I Am Wearing:
Pants-H&M (Originally $34.95, purchased on sale for $20)
Denim Chambray-F21($24.95)
Necklace-Windsor Store ($14)
Earrings-Diamond Studs (jeweler)
Shoes-Zara ($50)
Purse-Thifted ($8)
This look is a little over $100, not including the watch and earrings. Being stylish on a budget is my motive.
As Always, THANKS SO MUCH, for stopping by!