Happy Sunday!!!
I typically draw style inspiration from any and everywhere!! It could be a piece of furniture, outdoor scenery, magazines, candy, etc...anything! Well, this morning as I was in the shower preparing for church and pondering on what to wear, I glanced at a bottle of Kaboom shower cleaner and KABOOM!!!!...an outfit was born! Here was my look for church today. The message today was about spiritual development and knowing that God's grace is sufficient through everything we may encounter in life. Wishing everyone a blessed week!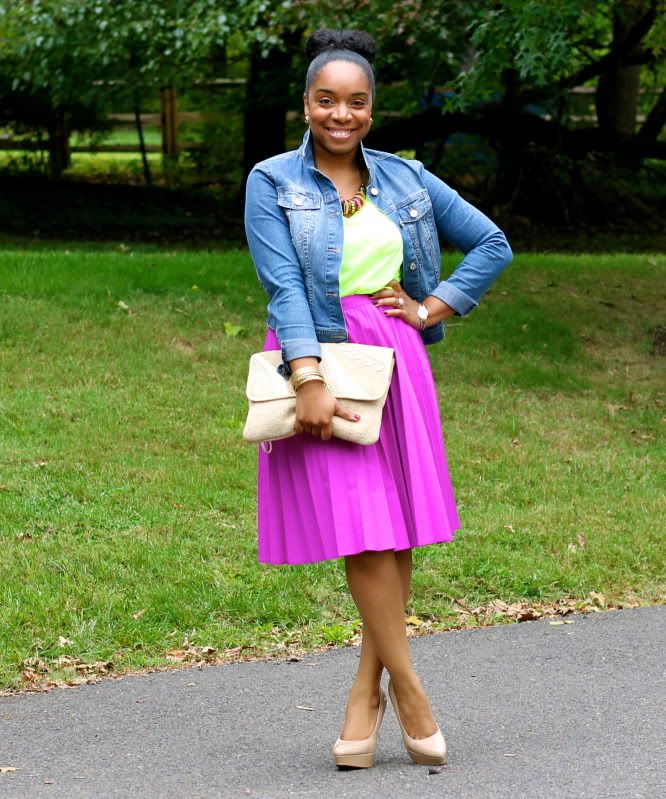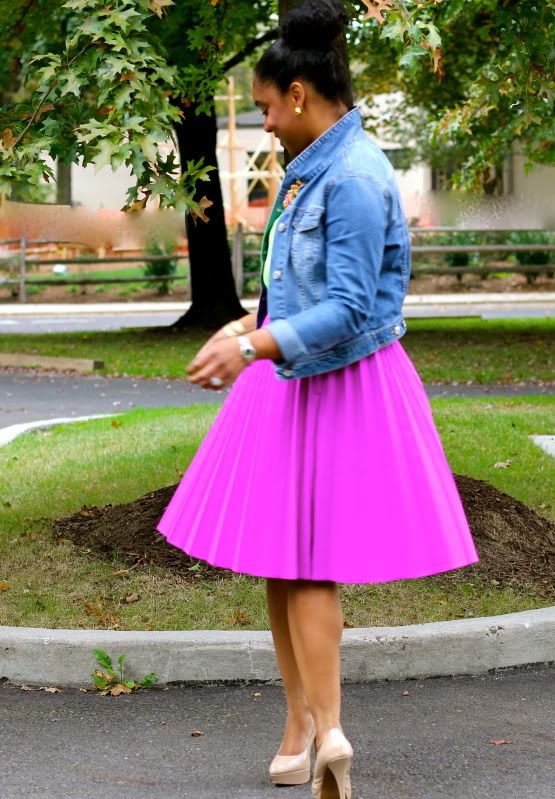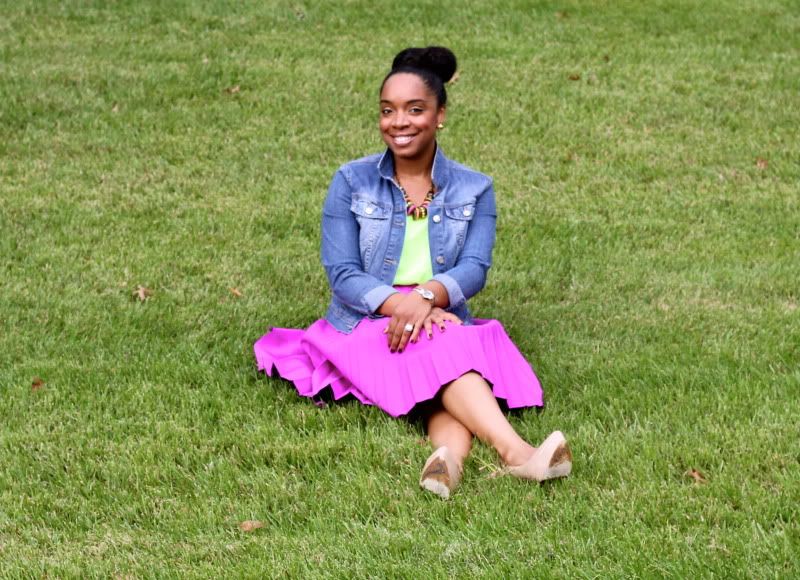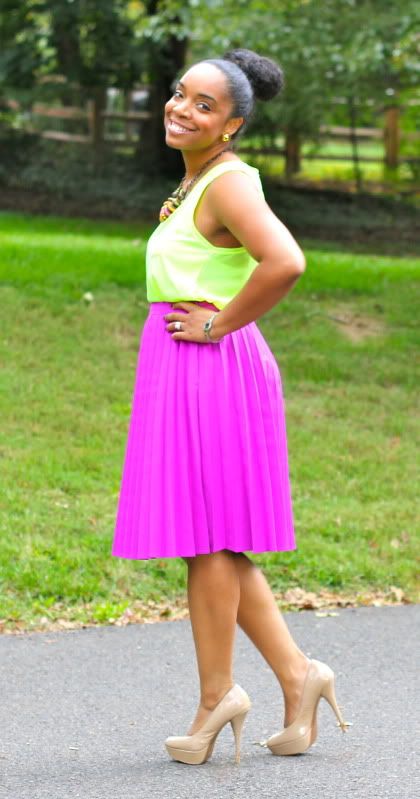 This is the bottle that inspired the above look.
Where do you draw your style inspiration from?
What I Am Wearing:
Blouse-H&M
Skirt-H&M
Jacket-H&M
Necklace-Aldo
Pumps-Steve Madden
Earrings-Thrifted
Purse-Vintage
Bracelets-H&M
As Always, THANKS SO MUCH, for stopping by my blog! XOXO