Happy Sunday!!!!!
I feel like I have been away from blogging for soooo long! I have to do better, really!!!! My schedule has been pretty hectic these past few months but I will do better going forward. Anywho, I have declared this vest the best vest ever in life! I get so much use out of this vest....I just love the versatility of it. Well, this is what I wore to run many errands this past weekend. Nothing too fancy....Wishing everyone a BLESSED week! XOXO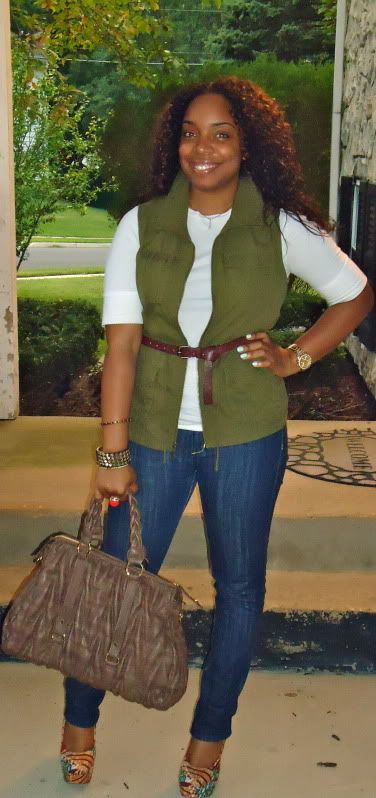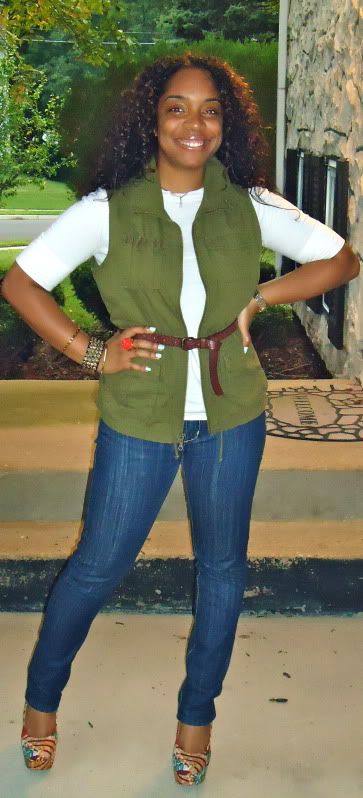 Not sure what's up with the grainy pics..I probably need to clean my lens....
Here are some of the ways I've styled this vest previously....
What I Am Wearing:
T-Shirt-Target
Vest-Old Navy
Ring-H&M
Belt-H&M
Shoes-Aldo
Jeans-Vigoss via Loehman's
Bag-T.J. Maxx
Bracelets-Forever 21 (I think)
Earrings- Diamond Studs
As Always, THANKS For Stopping By! XOXO