Top of the Week to All!
Hoping everyone had a wonderful weekend and will have a blessed and prosperous week! Well, it's that time of month again to do my monthly re-cap of what I wore. I didn't post as frequently as I typically do, this month. I've been working out after work and by the time I get home, I do not have the time or energy to change back into what I wore. So, I am going to try and take photos on my lunch break so that I can start posting more frequently again. Anywho, here's my looks for the month of April :-)
Please excuse the uneven layered photos. I was forced to use a new photo merging tool and it was a task to say the least..so apolgies :-) I'll do better next time around....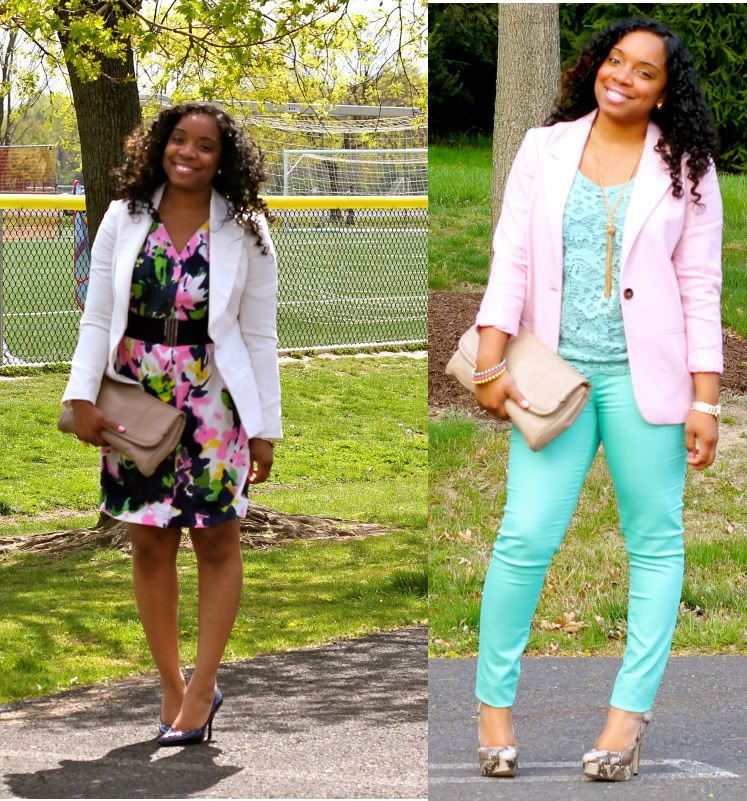 Which was your Favorite? The below look was my fav!
As always, THANKS SO MUCH, for your continued support! XOXO