Hello All!

Hoping everyone's week is going well thus far! I recently went thrifting and I'm happy to say I found some pretty amazing finds!(Feel free to check out my thrifting haul video below). This blazer happens to be one of my newly found loves; it's right up my alley! Blazers are and will be my go-to item for all eternity. I have tons of them in all shapes, styles, and colors. If I said it once, I've said it a million times.....I believe blazers are a MUST-HAVE in every woman's closet. Anywho, I kept my look pretty basic but added some color with my pumps and statement necklace. Here is how I styled my "new" blazer. Hope you like! XOXO
Looking back on these pics, I think I would've preferred a black belt over the cognac one.
I didn't realize my shirt sleeves were un-cuffed until after the fact...so please excuse :-)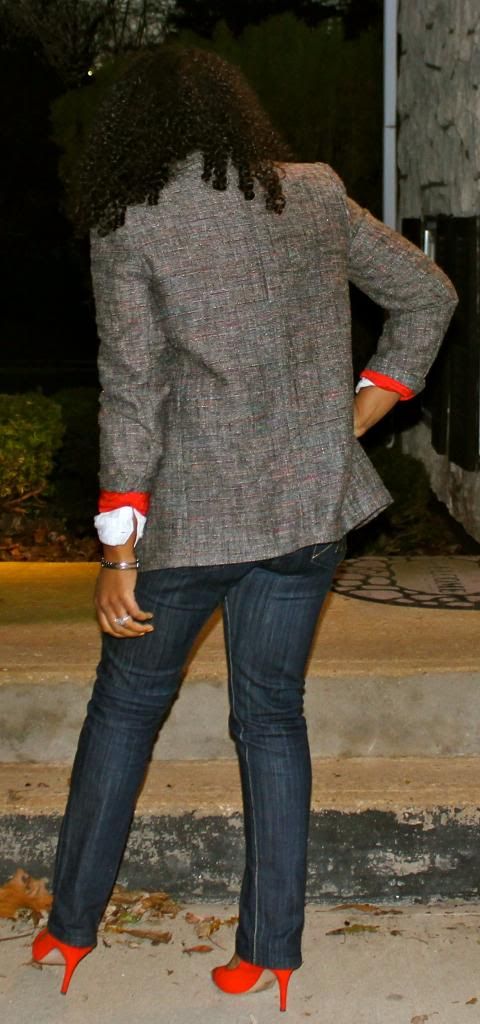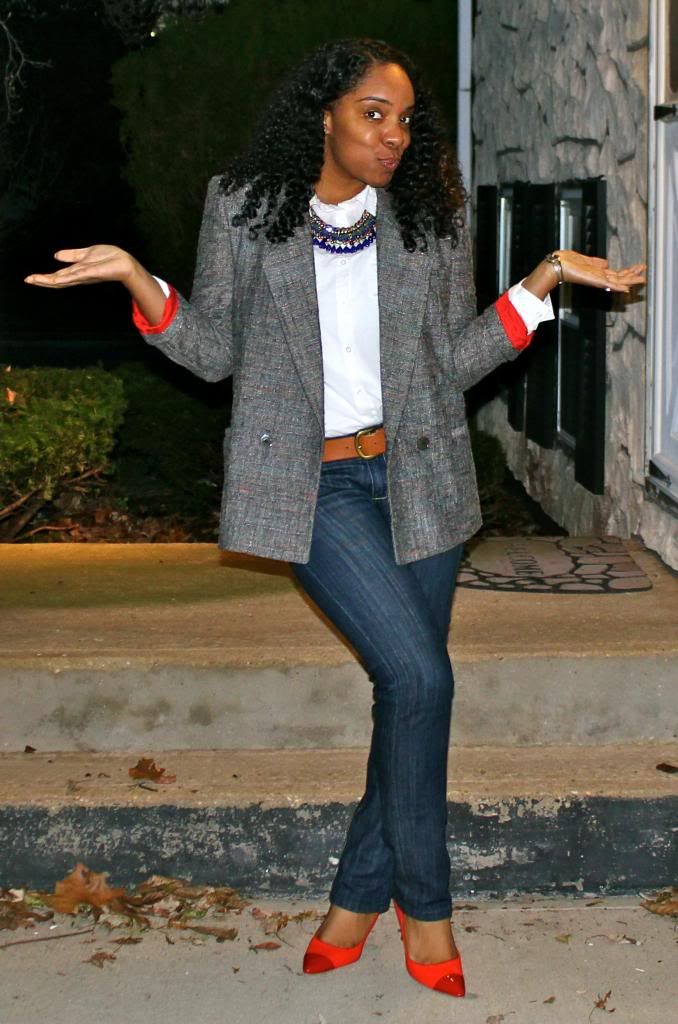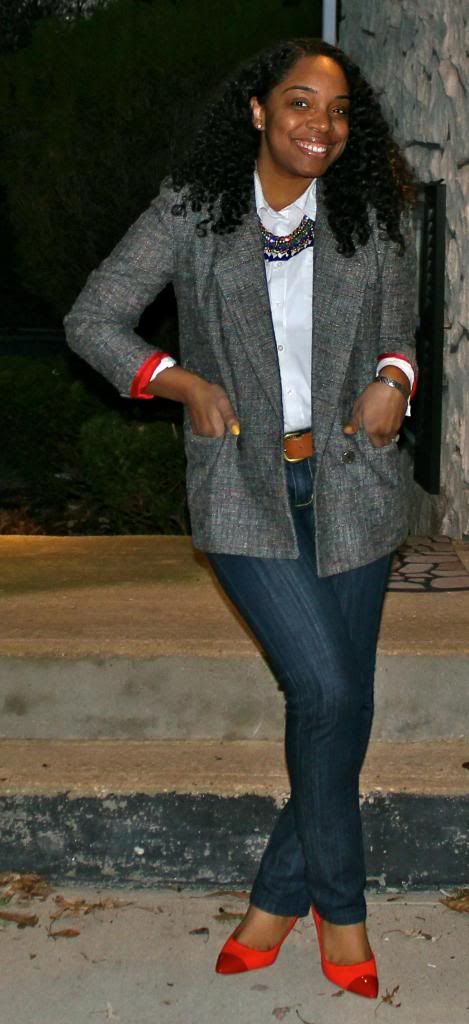 I am so LOVING my new pumps! They're extremely comfy. I am sure these will make many more appearances on the blog!
Blazer-Christian Dior (Vintage)
Jeans-Vigoss via Loehman's
Earrings-Diamond Studs


(You Tube catches me with some of the most weirdest faces...lol)
As Always, THANKS SO MUCH for stopping by! XOXO